"Doing it Right" (originally called Bien comme il faut) is episode 7b of the 2014 French animated TV series Peanuts produced by Normaal animation and based on the comic strip Peanuts by Charles M. Schulz. It first aired on Boomerang in the United States on May 27, 2016. The main theme of the episode is everything related to things done the wrong way.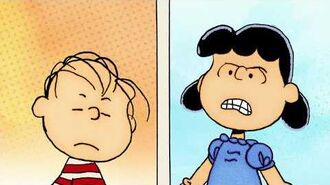 Plot
Peppermint Patty asks Charlie Brown for life advice. Lucy takes Charlie Brown's baseball bat. Lucy tells Linus to not stand close to her so no one knows they are related. Linus draws a picture of Lucy with a big mouth because she likes to yell. Lucy tells Linus that a little brother should do everything his sister tells him to do.
Community content is available under
CC-BY-SA
unless otherwise noted.