"Have a Nice Day, Linus" (original title: Bonjour, Linus!) is episode 2a of the 2014 French-Italian TV animated series Peanuts, produced by Normaal animation and based on the comic strip Peanuts by Charles M. Schulz It first aired on Boomerang in the United States on May 10, 2016. The main theme of the episode is everything related to the character Linus van Pelt.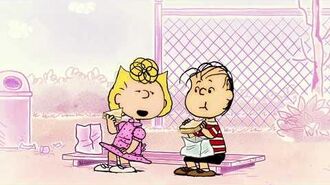 Plot
Lucy tries to get Linus to give up his blanket. Linus and Snoopy get slivers and Lucy helps. Linus gets excited about Miss Othmar's return and gets upset about teachers getting paid to teach. Sally tries to woo Linus over lunch.
Community content is available under
CC-BY-SA
unless otherwise noted.