This is a list of composers, musicians, and singers who have made music for Peanuts films, musicals, and specials.
B. B. King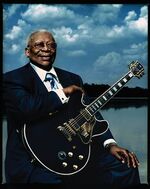 Riley B. King (September 16, 1925 – May 14, 2015), known professionally as B.B. King, was an American blues singer, electric guitarist, songwriter, and record producer. King introduced a sophisticated style of soloing based on fluid string bending and shimmering vibrato that influenced many later electric blues guitarists.
He performed the song "Joe Cool" for the album Happy Anniversary, Charlie Brown.
Lou Rawls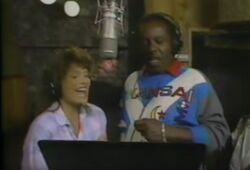 Lou Rawls (December 1, 1933 - January 6, 2006) was American musician. He was well known as an R&B singer and songwriter.
Rawls provided vocals for some of the music in the episode "The Music and Heroes of America" of This is America, Charlie Brown. Rawls also worked on many animated Garfield projects (produced by Phil Roman) along with Desirée Goyette.
Joey Scarbury
Joey Scarbury is an American singer best known for performing the theme song to the TV series The Greatest American Hero. In duets with Desirée Goyette, he performed the songs "Flashbeagle" and "Snoopy" for the 1984 TV special It's Flashbeagle, Charlie Brown.
John Scott Trotter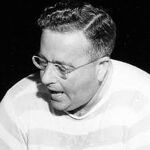 John Scott Trotter is the composer of the music for It's the Great Pumpkin, Charlie Brown, You're in Love, Charlie Brown, He's Your Dog, Charlie Brown, It Was a Short Summer, Charlie Brown, A Boy Named Charlie Brown, Play It Again, Charlie Brown, You're Not Elected, Charlie Brown, There's No Time for Love, Charlie Brown, A Charlie Brown Thanksgiving, It's a Mystery, Charlie Brown, It's the Easter Beagle, Charlie Brown, Be My Valentine, Charlie Brown, and You're a Good Sport, Charlie Brown.
Community content is available under
CC-BY-SA
unless otherwise noted.