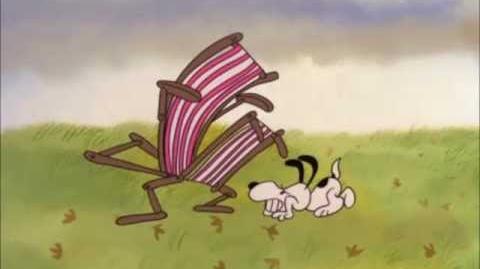 "Little Birdie" is a song from the 1973 animated TV special A Charlie Brown Thanksgiving. It was written by Vince Guaraldi who sings the song in the special. Although unnamed in the lyrics, the "little birdie" of the title refers to Woodstock.
Lyrics
Little birdie,
why do you fly upside down?
it's amazing,
that the way you get around.
Little birdie,
why do you worry like you do?
Don't you worry,
just do what you can do.
Little birdie,
things just fascinate you so.
and your friend there,
likes to show you what he knows.
Little birdie,
he don't mind the way he should.
He needs watching,
that's when you know he'll be good.
Little birdie,
can't your friend do nothing right?
It just seems now,
all he wants to do is fight.
Little birdie,
look at what he's trying to do.
It's so easy,
yet he don't know what to do.