"Technical Difficulties" (originally called "Problémes techniques") is episode 3c of the 2014 French animated TV series Peanuts produced by Normaal animation and based on the comic strip Peanuts by Charles M. Schulz. It first aired on Boomerang in the United States on May 13, 2016. The main theme of the episode is everything related to daily struggles and school days.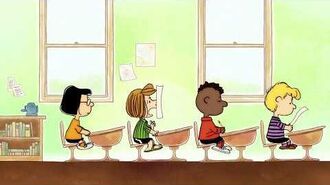 Plot
Peppermint Patty falls asleep in class and ends up going to the nurse. Peppermint Patty asks not to take a test. Charlie Brown shows Sally how to draw circles but Snoopy draws them better. Lucy gives Charlie Brown advice at her psychiatry booth. Peppermint Patty gets drenched by rain which ruins her report.
Community content is available under
CC-BY-SA
unless otherwise noted.